January Series for University Student & Young Adults (18-25)
The average person spends about a quarter of their week at work. In the midst of the daily grind of the work place, many are plagued with a lack of purpose. Whether you're a student or beginning your career path, Crossroads invites 18-25 year olds to join us as four thought leaders in business, entertainment, and science lead discussion about Success, Integrity, Networking, and Faith in the workplace.
Join us for dinner and discussion groups as we see how and why work matters!
THURSDAYS at 6:30PM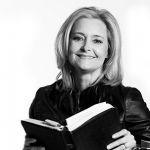 January 10th
Donnita Travis
Founder of By The Hand Club For Kids
2012 Recipient of Tribune's Chicagoan of the Year
January 17th
Louis Carr
President of Media, BET
January 24th
Mark Wagner
Former President of Walgreens
January 31st
Keme Carter
Professors & Associate Dean of Admissions
University of Chicago Medical School