Do you prefer an alternative time to worship than Sunday mornings? Are you looking for a laid-back environment to explore God and faith? Join us at Sunday Night Service for a casual, contemporary worship service that draws people from all backgrounds.
We meet Sunday nights from 5:00–6:15pm in Room 107/108 (Clarkview) to sing, pray, and study God's Word. We're located at the intersection of Lincoln Park and Old Town, and within walking distance of River North and the Gold Coast.
You're invited to explore God with us. We look forward to seeing you!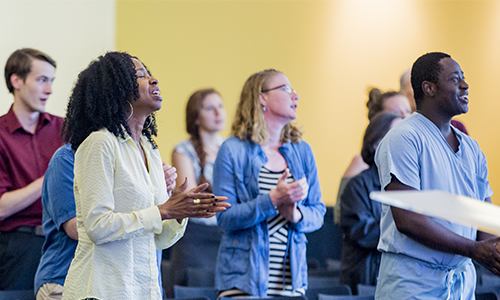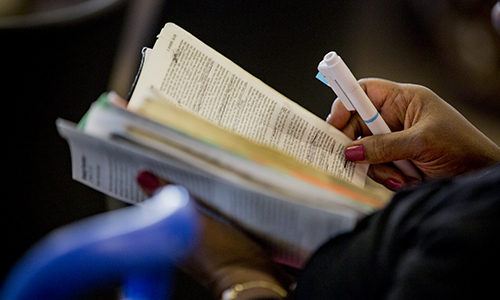 Get Connected: Sunday Night Service Newsletter
There's always so much going on with our Sunday Night Service, and we want to help you stay up to date – so sign up for our email newsletter! Simply enter your email below and click subscribe. You'll receive sermon recaps, helpful reminders, and other updates every week.
Current Series: Unsung Heroes
Chances are you know the stories of the main characters of the Bible—people like Abraham, David, and Paul. Yet throughout Scripture we come across the stories of other men and women, many of whom we may not have heard of before. While their names may not be recognizable, their examples of faith and following God are significant.
Join us Sunday nights this summer for Unsung Heroes. Each week we'll explore the life of one of Scripture's unsung heroes and learn lessons relevant to our lives today.
We hope you'll join us and bring a friend!
Coming This Fall
Beginning September 8th, we're excited to announce several important changes to our Sunday Night Service.
Child Care: for kids ages infant through second grade, and available from 4:45-6:15pm.
New Location: due to growing demand for the Sunday Night Service, we're moving our venue to the Sanctuary.
Fall Series: Identity with Pastor Michael Best.  More details to come soon.
Come join us  this September and invite your friends!