Are you looking for a place to worship God, grow in your relationship with Jesus, or explore more about God and faith? Join us at Sunday Night Service for a casual, contemporary worship service that draws people from all walks of life and from all over Chicago.
We meet Sunday nights from 5-6pm online to worship Jesus through singing, prayer, and the preaching of God's Word.
Make sure to sign up below to receive weekly updates about all that is going on in our Sunday Night Service. We look forward to seeing you there!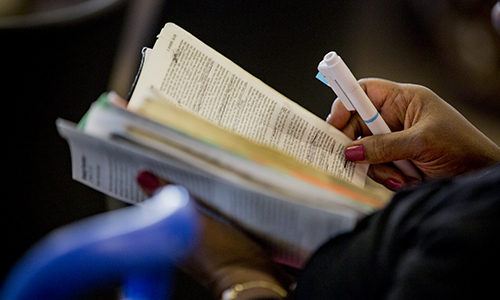 Get Connected: Sunday Night Service Newsletter
There's always so much going on with our Sunday Night Service, and we want to help you stay up to date – so sign up for our email newsletter! Simply enter your email below and click subscribe. You'll receive sermon recaps, helpful reminders, and other updates every week.
Current Series
Romans 8 has been called by many the most important passage in all Scripture, perhaps because it unpacks the most important doctrine of our faith: salvation. Join Pastor Eric Targe as we delve into what it means to be "truly spiritual," how you can know if you're "really saved," and whether or not being heavenly minded is any "earthly good." We'll see how through the Holy Spirit we can cry out to the God who saved, sealed, and delivered us, "I'm Yours!"