Are you looking for a place to worship God, grow in your relationship with Jesus, or explore more about God and faith? Join us at Sunday Night Service for a casual, contemporary worship service that draws people from all walks of life and from all over Chicago.
We meet Sunday nights from 5-6pm in the Sanctuary to worship Jesus through singing, prayer, and the preaching of God's Word. Childcare for infants through 2nd grade is provided during the service, and we hope you stick around afterwards for a cup of coffee. We're located at the intersection of Lincoln Park and Old Town, and within walking distance of River North and the Gold Coast.
Make sure to sign up below to receive weekly updates about all that is going on in our Sunday Night Service. We look forward to seeing you there!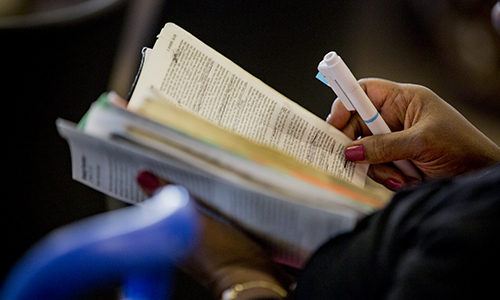 Get Connected: Sunday Night Service Newsletter
There's always so much going on with our Sunday Night Service, and we want to help you stay up to date – so sign up for our email newsletter! Simply enter your email below and click subscribe. You'll receive sermon recaps, helpful reminders, and other updates every week.
New Series: Amazed and Confused
Beginning November 17
Has God ever done something in your life that was both astounding and completely unexpected? The Lord certainly works in mysterious ways. How should we respond to this surprising tension in our lives, when God's actions don't line up with our expectations? The prophet Habakkuk had to learn to trust God even in times of turbulence and judgment. His story conveys a powerful message for us today.
We hope you'll join us and bring a friend!
New Format This Fall
Beginning September 8th, we're excited to announce several important changes to our Sunday Night Service.
Child Care: for kids ages infant through second grade, and available from 4:45-6:15pm.
New Location: due to growing demand for the Sunday Night Service, we're moving our venue to the Sanctuary.
Come join us  this September and invite your friends!