How can we honor God in the workplace? What does it look like to surrender your whole self to Jesus, including your professional life? Can I connect with other Christians in business through a Moody Church ministry?
Join us bimonthly for our Moody Business Network Luncheons, a series of six lunches featuring a distinguished speaker held at the Union League Club downtown. Network with other believers across various professions, enjoy a delicious lunch, and hear an engaging testimony of a Christ follower serving the Lord in business. Our speakers share how God has changed their lives and impacted the way they do business. Listen to inspiring principles about how to integrate God's truth into your work environment.
This is a wonderful opportunity to bring along an unsaved coworker to hear the gospel and see how knowing Christ changes your life. Registration is required, so please sign up below for our next luncheon!
Location: Union League Club, 65 W. Jackson Boulevard, Chicago
Time: 11:45am–1:00pm. Check below to find the date and speaker for our upcoming luncheon.
Cost: $35/ticket, with tables holding up to 8. Bring a friend along!
Attire: Business casual (no jeans, per the Union League Club)
Our Next Luncheon: Friday, February 1, 2019
Join us Friday, February 1! Our special guest speaker is Dr. Paul White, coauthor of The 5 Languages of Appreciation in the Workplace, a book written with Dr. Gary Chapman, author of The 5 Love Languages. Dr. White will discuss "Becoming a Vibrant Workplace Through Authentic Appreciation."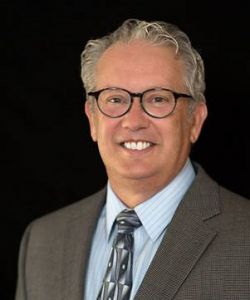 Dr. Paul White is a Christian psychologist, speaker, and leadership trainer who "makes work relationships work."  He has written articles for and been interviewed by Bloomberg's Business Week, CNN/Fortune.com, Entrepreneur.com, Fast Company, FoxBusiness.com, Huffington Post LIVE, U.S. News and World Report, and Yahoo! Finance.
As a speaker and trainer, Dr. White has taught around the world, including North America, Europe, South America, Asia, and the Caribbean. His expertise has been requested by Microsoft, NASA, the Centers for Disease Control, the Million Dollar Round Table, ExxonMobil, DIRECTV, L'Oréal, and numerous other national and multi-national organizations.
Dr. White  will share his life's story as well as some of the key principles he has observed over the decades at the intersection of faith and our career.  This is a fantastic opportunity to share lunch–and your faith–with a coworker, so don't forget to invite them.