Angel Tree helps churches support children of inmates and their families. Every Christmas, thousands of churches purchase and deliver gifts to the 1.7 million children in America with incarcerated parents on behalf of their parents. The Moody Church hosts an Angel Tree Christmas party for these families and works to stay connected to them throughout the year.
Find out more at www.angeltree.org.
As Our Own provides a life-long family & best-in-class academics through college to the most vulnerable children in India, those born in the red light district and high risk slums. Why? To revolutionize the way the world cares for vulnerable children — caring for them not as orphans but as our own so that they may fulfill the sovereign purpose God has for each child's life. Through a family-style care model, top-notch academic curriculum, college scholarships, and more, As Our Own empowers each vulnerable child to reach her full God-given potential.
Visit www.AsOurOwn.org for more details.
By The Hand Club For Kids™ is an after-school program that emphasizes academics while nurturing the whole child—mind, body, and soul. Founded by The Moody Church in 2001 in Cabrini-Green, By The Hand Club now serves over 1,500 children in four of Chicago's more impoverished inner-city communities. By The Hand Club literally and figuratively takes kids by the hand and walks alongside them from the time they are enrolled until they are adults and walking independently with the Lord. They tutor them to academic excellence, mentor them with the love of Jesus, and care for them as their own.
Caris is a nonprofit counseling organization meeting the needs of women during and after unplanned pregnancy. Our culture paints a bleak future for women who experience an unplanned pregnancy. The message is so negative it causes many women to believe that their only options are abortion or overwhelming struggle as a mom. Caris is unique because we work to meet the needs of both the woman and the child, refusing to follow the current political debate, by focusing on one over the other. Through our unique Pro-Grace® Approach, Caris creates another option for every woman so that both she and her child can thrive.
Founded in 1985, Caris has been serving women throughout Chicagoland for three decades.
The streets of Brazil are no place for a child, but millions of children call them home. Threatened by abuse and exploitation, these children find care at Hope Unlimited for Children. Since 1991, Hope's award-winning residential care programs, including academic, vocational, and social training, have enabled thousands of Brazil's children to break generational cycles of poverty and violence.
Find out more at www.hopeunlimited.org.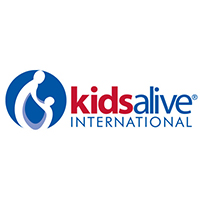 Kids Alive provides needed residential and medical care to children affected by poverty in the Dominican Republic (DR). Nine orphanages, schools, and care centers care holistically for approximately 1,100 children on a daily basis. Holistic care includes discipleship, nutrition, preventive medical care, and academics. Most recently, Kids Alive has begun a university scholarship program. The Moody Church supports two missionaries, Vic and Leslie Trautwein, who work with Kids Alive in the Dominican Republic.
Find out more at www.kidsalive.org.
Chicago-based LYDIA Home began in 1916 and continues to provide for the city's children at risk. LYDIA home offers residential treatment for abused and neglected kids, foster care, and an alternative high school program. LYDIA also hosts Chicago's Safe Families program, which places children at risk of abuse and neglect into Christian families' homes for short-term respite care until children and parents can be reconciled.
Find out more at www.lydiahome.org.